I don't have words.
Yesterday morning, I decided to attempt to purchase a student ticket to the Bolshoi Theatre matinee performance of Ivan the Terrible.
The Bolshoi Theatre prides itself on making performances accessible to all. To do so, they set aside sixty student tickets for those in possession of a Russian student ID Card. The tickets cost 100 rubles, less than the cup of coffee I just bought at Шоколадница.
I arrived at the ticket office a half hour before it opened and was the third person in line.
The student seats aren't the best seats in the house. If I'm being honest, the student seats are probably some of the worst in the theatre; they are on the sides of the top balcony. That being said, I could still see the entire stage and didn't miss a moment of the mesmerizingly beautiful ballet.
Bolshoi Theatre from the Balcony
The press refers to Ivan the Terrible as a "powerful choreographic fresco."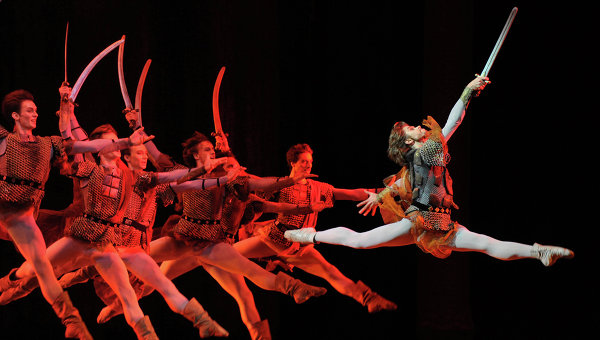 Click image for source.
It illustrates the contradictory life of Tsar Ivan the Terrible as he falls in love, defends his throne, encounters insurmountable tragedy, and assumes supreme authority as the imperial ruler of Russia.
Click image for source.
Ivan the Terrible was first performed in 1975. Now, more than thirty years later, Yury Grigorovich revived his production for the modern stage.
Image from 1975 performance.
Yury Grigorovich at the Bolshoi
I was left speechless by the by the emotion, the strength, and the magnificence of the entire production. No words neither in English nor in Russian can describe such an affecting performance.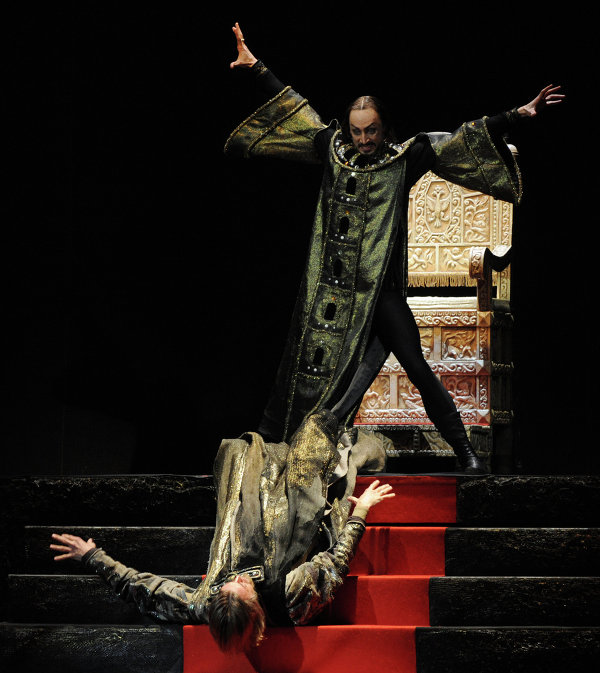 That is why, when I returned home and my host mom greeted me with her usual "ну как?" I responded, "У меня нет слов."